We pride ourselves in, and can confidently say, that there isn't a one-kind-fit-all solution in the realm of mobile guides. For that reason we have come up with different guide options that cater to different visitor circumstances.
It is possible to combine two or more options and the backend system (CMS) is the same across platforms. Custom features, such as games or augmented reality (AR), can be added to a standard guide option.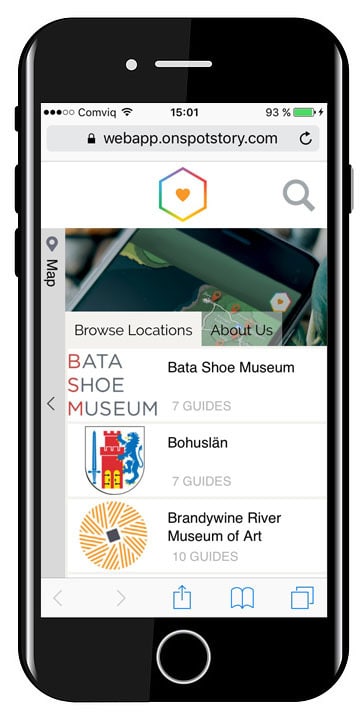 OnSpotStory Web App
You can access our web application from any device connected to the internet. A quick and easy option, the Onspotstory Web App lets you custom design your guide and use special features such as locking access to a guide and implementing a payment method.
Quick and easy
Receive payment
Custom design
Restrict access
Users include Historiska museet and Vikingaliv. Browse guides.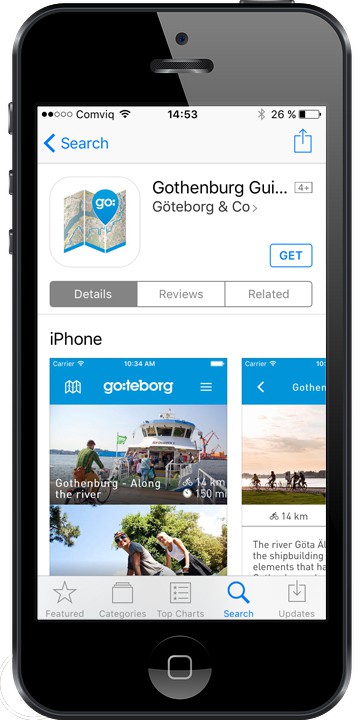 Own App
You can have a full feature experience in your own app. An own app gives you the freedom of designing and naming you app and allowing customers to download it from the AppStore, helping you increase brand awareness.
Customize
Available in AppStore / Google Play
Offline access
Users include Göteborgs botaniska and Gothenburg & Co.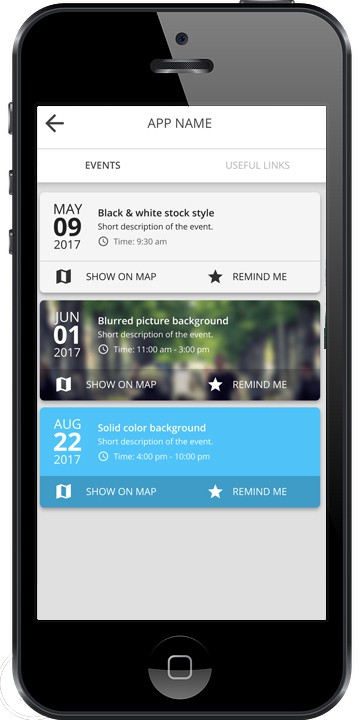 OnSpotStory Community App
When getting an own app or web app you automatically have the option of becoming part of the community app.  With the OnSpotStory App you become part of a larger guide community, which means your guide will be marketed alongside many others. Visitors can download the OnSpotStory App free of charge from Google Play or App Store. This option enables users to receive notifications about their favourite museums, share text and images via social media and download the guides for offline access.
Download for free
Share text and images
Offline access
Always available
There are over 800 locations in the app today and it is steadily growing.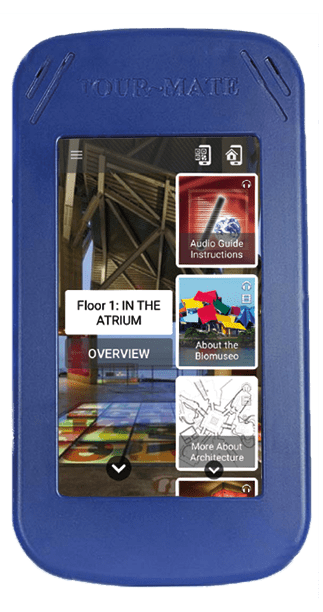 OnSpotStory PLUS
Onspotstory PLUS is an all-inclusive solution that replaces the traditional audio guide device with a modern smartphone that you can lend or rent to your visitors. You also have the choice of using a Tourmate case for protecting the device and a charging station.
Ready-to-go
All-inclusive device
Protecting case
Charging station
Users include Historiska museet and Brandywine River Museum.
OnSpotStory CMS
When you become an OnSpotStory client, we'll provide you with a login and password for the OnSpotStory CMS (content management system). This system allows you to easily upload and edit all the information in your guide/s.
Upload images, audio, videos and text
Design options to customise your guide
Points of Interest on your map
Text in any language
Google Analytics
Answer a few simple questions about your guide
and get a guide solution suggested just for you.