Nordens Ark
Nordens Ark is a private non-profit foundation that works to ensure a future for endangered animals. This popular destination is situated on Åby manor in Bohus county in Sweden. Nordens Ark wanted an app to complement the physical map of the park and give visitors more information about the animals.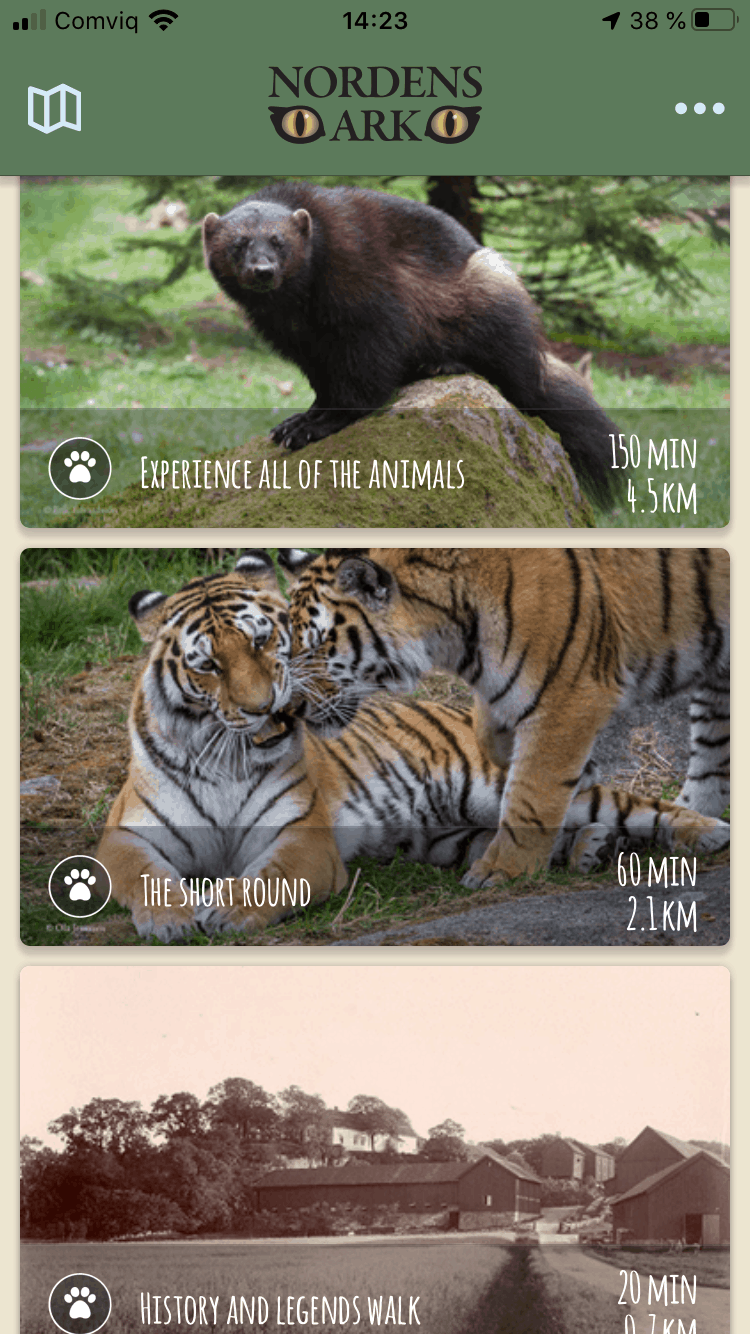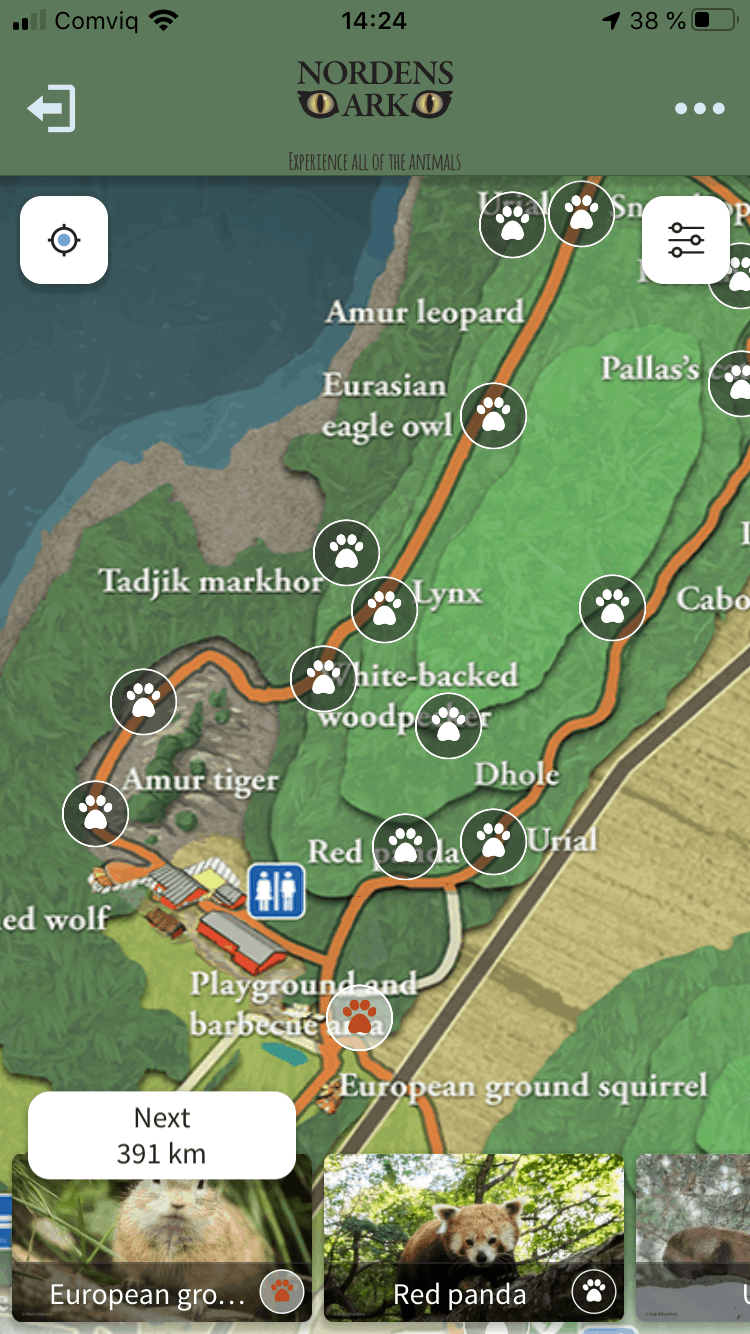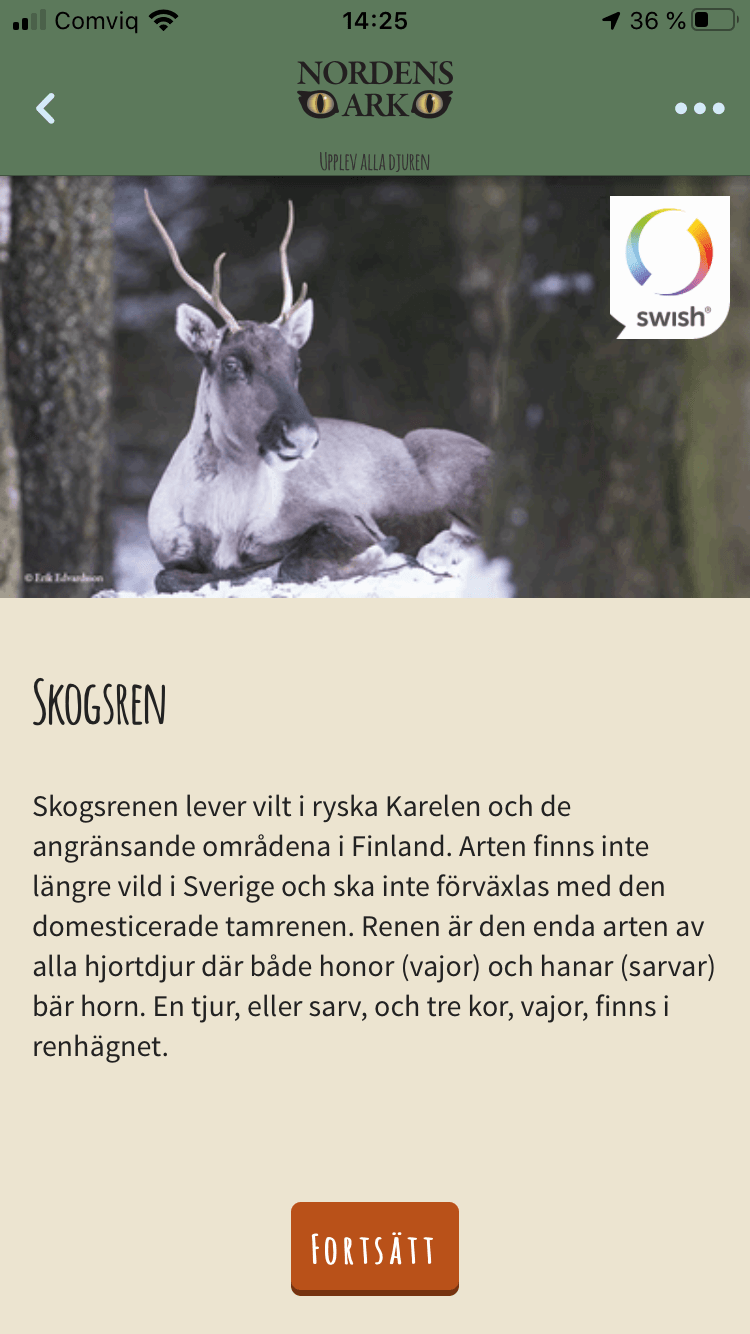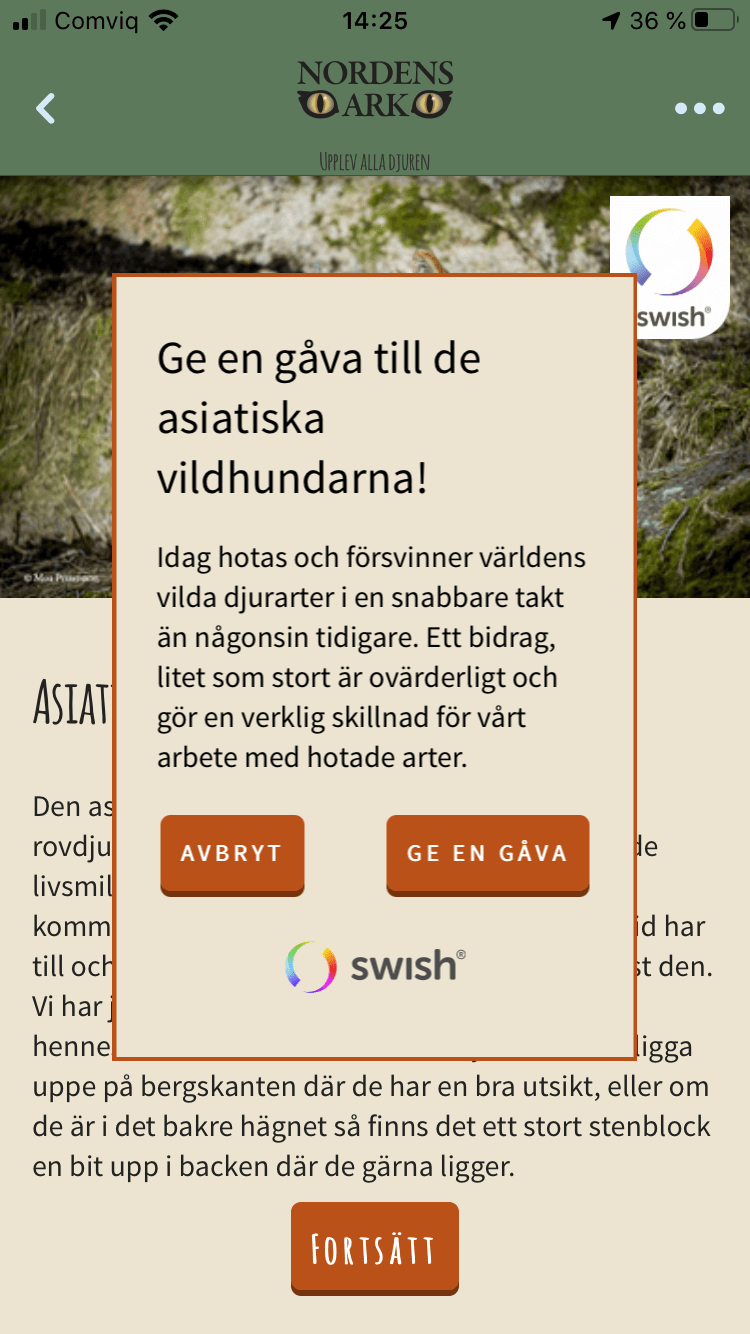 Circumstances
An environmental perspective is very important to Nordens Ark and they wanted to offer an alternative to the printed maps. Secondly, it was essential to communicate additional information about the animals – and to be able to update that information continuously.
Because Nordens Ark is a foundation dedicated to saving endangered species, getting donations is helpful. They wanted to find a way to encourage visitors to donate to help save the animals.
Solution
A guide-app was a great solution for Nordens Ark as it means visitors can use the maps in the app, reducing the environmental impact. They also appreciated the possibility of adding their own, illustrated maps to the guides, as a way of branding the app.
Nordens Ark creates different park walks with information about the animals. The walks can easily be updated via the OnSpotStory editing tool, keeping the information up to date and relevant.
To create incentive to contribute towards the endangered species, Nordens Ark has added an integration with the Swedish online payment app Swish.  As a result visitors can donate their preferred amount at different locations in the walks.
We thought an app is a good complement to a printed map of the park. The app is also a way for visitors to get up to date information about the animals and what's going on in the park.
Ann Mårtensson, Head of Marketing at Nordens Ark