New Customer - BrandyWine River Museum
2017-01-31
Web App for the BrandyWine River Museum
Check out the Web App in your Smartphone...


Platsminnen - Place Memories
2016-06-01
Old photos from open databases made available through an iPad app, as a resource and means for communication in dementia care.

The app, Platsminnen allows its users to freely search and browse the over 1,2 millions of photos in Riksantikvarieämbetet's (Swedish National Heritage Board's) database Ksamsök (website: www.ksamsok.se) and public heritage site Platsr (website: www.platsr.se).

The photos can be organized in collections, to which the users can return and reassure their life's stories and memories. Information can also be added to the photos by the users, along with personal photos.

Photos, narratives and collections can either be private, or shared to social media, to other users of the application and to the Swedish National Heritage Board. In the future, it will also be possible to compile the collections into printed photobooks.


OnSpotStory on Marrakech Biennale 2016!
2016-02-29
OnSpotStory is very proud and glad to be the official partner for the app solution on the Marrakech Biennale 2016.


Kulturquiz - prerelease på Skolforum-mässan i Älvsjö den 26-27 oktober.
2015-10-22
Utvecklandet av Kulturquizspelet börjar bli klart i sin första version. Under mässan ska vi presentera och lyssna på vad lärare tycker om spelet. Lansering kommer att ske i mitten av januari 2016.
ETT GPS-STÄNGSEL MÖJLIGGÖR UTSTÄLLNINGEN "MINNET ORDEN MARKEN – UR LJUDETS VÅG OCH LOD"
2015-06-25
Konstnären Pia Sandström vill väcka en inre monolog hos den som lyssnar – tankar om det egna jaget, här och nu och i framtiden, mot bakgrund av omgivningens olika lager av tid..




OnSpotStory har byggt in en GPS-stängselfunktion i apparma och i OnSpotStoryPlus. Det innebär att man som besökare måste vara på plats för att kunna ta del av platsinformationen,




Statens Konstråd beställde 40 st enheter till utställningen.
Första versionen av OnSpotStory Plus är klar!
2015-04-10
OnSpotStory Plus är specialbyggda Android-telefoner med en "fast" app kopplat till vårt Content Management System. Enheterna används som avancerade audioguide-apparater på museum.

OnSpotStory Plus erbjuder bland annat:
- Audioguide-funktion med text, bild, ljud och film per språk
- Egen design av appen
- Augmented Reality
- "Ta bilder" och koppla till sociala medier
- iBeacon-funktionalitet

Produkten utvecklas åt och i samarbete med det kanadensiska audioguide företaget Tourmate.


OnSpotStory bygger webbapp för inventering tillsammans med Funka
2015-02-12
Med finansiering från EU inom ramen för CreatiFi Accelerators program, som ges till kreativa företag för att utveckla framtidens internet, ska Funka ta fram en applikation för egeninventering av tillgänglighet i byggd miljö. Projektet genomförs i samarbete med OnSpotStory och Tekniska Museet. Forum Virium Helsinki Hub fungerar som stöd för företag som beviljat medel.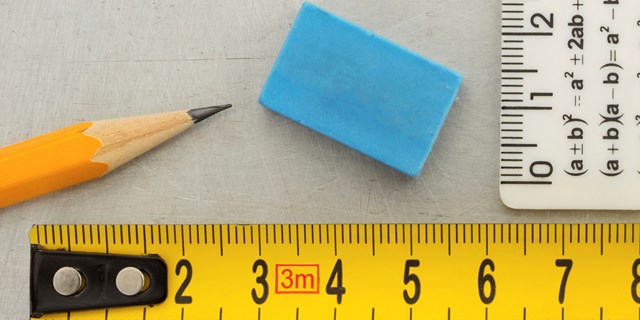 Platsminnen - ett nytt projekt under 2015, lite utanför guider och berättelser. Tänkte vi.
2015-01-15
Projektet Platsminnen har som syfte att utveckla ett nytt surfplattebaserat verktyg för reminiscens och minnesträning inom äldre- och demensvård - byggd på lokalhistoria och interaktivt arbete med foton och berättelser.

Projektets huvudman är studieförbudet ABF, och det 3-åriga projektet kommer till 100% att finansieras av Allmänna arvsfonden. Efter att vi nu har arbetat med projektet en tid märker vi att kopplingen till museer, berättelser (och museidatabaser som K-Samsök) är tydlig. Att använda kulturarvet i vården är mycket aktuellt.
OnSpotStory firar!!
2014-12-01
PostkodLotteriets Kulturstiftelse satsar 3,5 miljoner kronor på digitalt kulturprojekt för barn.
Klicka här för att läsa pressreleasen.
iBeacons - what is it?
2014-10-19
Film about how to use indoor navigation at museums



Click to see our YouTube film about iBeacon

Sagomuseet i Ljungby
2014-09-14
Idag kom det roliga besked att vi åter får Sagobygden som kund.

Under hösten kommer 15 punkter att presenteras.


Glasriket ny kund
2014-08-04
Efter denna fina sommar kom det roliga besked att vi får Glasriket som ny kund.

Under hösten kommer 15 punkter att presenteras.


Guide om Västlänken
2014-05-13
Göteborgs stad presenterar en guide
"Välkommen att promenera längs Västlänkens sträckning och få en förståelse för hur tågtunneln kommer att gå. Samtidigt vill vi ge dig ett "då-nu-sen" - perspektiv för vissa platser längs vägen."

Ta en promenad och lyssna i OnSpotStoryappen - välj Västlänkspromenaden - eller lyssna direkt på hemsidan.

Länk för mer information om Västlänken - Göteborg Stad


New Customer - Museum of Russian Icons
2014-04-14
Web App for the Museum of Russian Icons
Listen to the fantastic story about how the museum was born.

Chech out the Web App in your Smartphone...


Another Web App!
2014-03-06
For the Museum of Spirits – Spritmuseum
This Web App is locked to the Wifi at Spritmuseum because of copyright material in the audio guide. It also have a single code payment function.


Artikel om OnSpotStory i tidningen Kult - Svenskt Kulturarv
2014-01-30
Läs om "Appar, QR-koder och audioguider" och varför man mår dåligt av att gå på museum.

Läs hela artikeln:


The City of Gothenburg
2013-11-05
Gothenburg City chooses OnSpotStory for their guides to project "Västlänken".

Link to info in Swedish - Göteborg Stad

Link to info in English - Trafikverket Västlänken


App Guide Me!
2013-09-12
From October 15, the Swedish Museum of History will start using OnSpotStors Web App. It will be super easy to use for the museum visitor:

Just surf into appguide.me and you will have the musems own branded web app.




The domain appguide.me is redirecting you to the right web app depending on where you are. So when you are at the Swedish History Museum, you will just see their web app.
New Web App
2013-08-29
Today we have replaced the old Web App with a new, totally rewritten new one. Some of the new features:
- Better navigation
- Support of old mobiles, including Blackberrys
- Better response in UI
- Possibilty to brand your Web App, see example from the Bata Shoe Museum


New OnSpotStory iPhone App version
2013-06-13
Update your smartphone!
The OnSpotStory iPhone App is updated today to version 2.2

News:
- Shorter launch time
- New default start page
- New improved imageviewer
- Bugfixes
- New view for guidepoint locations
- Introducing better use of categories

This is the first step to a final version (2.5) in September 2013.


Offer to the participants of the conference "Sharing our natural and cultural heritage: interpretation can make us citizens of the world" in Sigtuna in June 2013
2013-05-18
The participants have the possibility to test the OnSpotStory-service for free in three month in 2013.
The offer includes:

Use the CMS and publish your content to:
- the iPhone and Andriod app
- Web app
- Android tablet version for educational purposes
- free telephone support
- for more information about the service, please see video

Check out our Flickr account for inspiration:



Click here to e-mail us for login.
New Museum Tablet kiosk version
2013-04-28
The OnSpotStory Android App is complemented with an museum kiosk version build for use in Android tablets in Single Guide Mode (SGM).


New OnSpotStory Android App version - update your Smartphone!
2013-03-12
Continued development of the Android version.
The OnSpotStory Android App is updated to version 1.47:
- This version contains new gallery with image text, improved guide point layout and navigation.

1.46
- New Audio Player

1.45
- Added support for Facebook, Google+ and Twitter in share menu
- Some text updates
- Minor interface tweaks


New Android version of the OnSpotStory app.
2013-02-14
Update your smarthpone!
The OnSpotStory Android App is updated today to version 1.46. This version contains a complete new audio player with a much better user interface.

1.45
- Added support for Facebook, Google+ and Twitter in share menu
- Some text updates
- Minor interface tweaks

1.44
- Added support for Nexus 7
- Added share function to email and other installed providers
- more

Bogesunds slott i dolt landskap
2013-02-10
Naturhistoriska riksmuseet och Stockholms läns museum presenterar en ny guide.

Länk till OnSpotStory-guiden>


OnSpotStory in East Africa
2013-02-04
OnSpotStory business partner Mr Mbugua Njihia, based in Nairobi, starts OnSpotStory in Kenya under 2013.




Read more about Mr Njihia, an african techpreneur.
http://www.mbuguanjihia.com/
Merry Christmas and a Happy New Year!
2012-12-23
Read December Newsletter in Swedish:
Popular guide becomes book!
2012-11-18
The book "Guide to Runriket" (Guide to Rune Kingdom) will be launched on the 28th of november.
Author and archaeologist Lars Andersson has together with Rune Edberg (Bachelor PhD in archeology, writer and journalist) authored the book "Guide to Runriket" (Guide to Rune Kingdom).

Read about the history of the runes, the family of Jarlabanke, archaeological finds, and more. The book's final chapter also includes nine different guide sites belonging to the guide "Runriket" (Rune Kingdom) on OnSpotStory.



Listen to the guide.

The 28th of november, please visit Vallentuna Culture house Library or Main Library in Täby to attend the launch party.

See the invitation here.

OnSpotStory designed the book that will soon be on sale at the Stockholm County Museum. See more of what we have designed on our flickr page.
New OnSpotStory Android version
2012-11-16
Update your Android phone!
The OnSpotStory Android App is updated today to version 1.43. This version contains bug fixes:

1.43:
- Fixed crash when using the QR-scanner
- Fixed crash caused by missing strings for non-SV/EN languages
- Fixed crash when GPS is activated but network isn't and a guide point notification occurs.

1.42
- Autofocus is no longer required
1.41
- Guide categories in guide list. Help menu item added.
The City of Stockholm Presents Guide
2012-10-21
"Welcome to Hammarby Sjöstad!

Over 12 000 people come to Hammarby Sjöstad each year to find out more about one of the world´s best examples of sustainable urban development. This audio tour tells the story about the district through audio, video and pictures.

Hammarby Sjöstad has been one of Sweden's largest construction projects for almost twenty years. When complete, the district will provide 11,500 homes for around 25–30,000 residents as well as around 10,000 jobs. In total there are 12 stops and includes ecoducts, the automated waste collection system and more about who lives here and how the all contribute to the environmental work."

Link to OnSpotStory Guide>


September Newsletter (in Swedish)
2012-09-24
Read about graffiti exhibition in Alingsås, click on sign below to read newsletter.


Listen to the guide here.
OnSpotStory on Flickr
2012-08-31
Many customers ask for examples of images on signs, flyers, posters, etc. To give our customers a simple way of accessing the pictures we set up this Flickr account.


Wishing you all a good summer!
2012-08-13


Link to Newsletter (In Swedish)
OnSpotStory builds database solutions for Kalmar Art Museum
2012-06-10
Open Source Collective Access database implementation
Kalmar Art Museum:
"For the first time there is an option of managing collections and publish the contents with professional quality through an open source solution. We are planning to use Collective Acess for our collections but we we will also offer other archives the possibility of using this database solution. The project for which we are applying for funding is to install Collective Access on our server and to transfer our art collection database; and to publish this on the Internet with the help of the module Pawtucket which is part of Collective Access."

Vinova, the Swedish Governmental Agency for Innovation Systems, granted the project.


Technical visits by OnSpotStory
2012-05-24
Contract signed with Stockholm City
Like many cities Stockholm City has a lot of official visits. Delegations and groups are coming from other cities and countries to study and learn about Stockholms different projects. From July 1 the visitors will be able to take part of information about two projects in Stockholm. The rebuilding of "Slussen" and information about "Hammarby Sjöstad".


OnSpotStory Marketing Box
2012-04-26
24 regional museums in Sweden have now received a promotion box for Project Discover Sweden's history. The box includes info cards and qr codes on labels for outdoor use.


Breaking news: OnSpotStory in Kenya!
2012-04-12
OnSpotStory business partner Mr Mbugua Njihia, based in Nairobi, starts OnSpotStory in Kenya under 2012.



Read more about Mr Njihia, an african techpreneur.
http://www.mbuguanjihia.com/
OnSpotStory sponsor Sweden Museums Spring Meeting 2012 March 28 to 30
2012-03-26
Swedish Museums (Sveriges Museer) organizes a meeting every year for all the museums in Sweden. This year's theme of the meeting is "The world here and now". Over 400 people will come to Gothenburg for three busy days.




See Secretary-General Mats Persson welcome you to the meeting (In Swedish):
Click to visit guide on this web page
Click to visit Web App
Click to visit YouTube film

OnSpotStory at the Marrakech Biennale Arts Festival!
2012-02-27
Marrakech Biennale will start tomorrow with several points to listen to via OnSpotStory App.
This year's arts festival will start tomorrow, the fourth since its inception, with the theme "Literature & Film" and "Visual Art". Visitors can use OnSpotStory App to listen to the various works of art. If you are unable to be there, find the guides on our website or app.




You can read more about this year's festival on www.higheratlas.org. Want to know more about the whole concept? Visit www.marrakechbiennale.org

Tomorrow, we send a newsletter with more information, look in your inbox!
A modernized logo and a updated About
2012-02-14
The OnSpotStory logo is over five years old and after a while it needs to be updated. OnSpotStory is not just Travel Guides - we are simply guides in every form in your phone. So that is why the new "byline".

A lot of people are sending e-mails to us asking the same questions. We have tried to answer most of the questions and describe to service more in detail under the About section of this web page. You can easy download the information as a PDF also.



January's newsletter presents a new product:
2012-01-27
The OnSpotStory Web App!
A Web App is actually a web page that is designed for smartphones. And it does not matter what smartphone you have, webapps adapts to the mobile you have and presents the page as if it is a normal app.

OnSpotStorys web app is just the advantage that you do not need to download an app to take advantage of a guide. It is enough to go to a URL with its smartphone and app and guide site loaded instantly! For example, you can go directly to a specific location in a guided tour with a QR code!

January OnSpotStory Newsletter in Swedish

Try this QR Code with your Smartphone:

Elite Park Avenue Hotel and OnSpotStory Gothenborg Swedish Guide
2011-12-20
As the first hotel in Sweden, the Elite Park Avenue Hotel are pleased to offer its guests OnSpotStorys audio guide service. By using this service, you get a guided tour of Gothenburg directly on your smartphone.

Link to Elite Truly:You

Homeless people share their best Christmas memories!
2011-11-21
The City Mission has started their Christmas campaign for 2982 homeless people in Stockholm, Sweden.
Throughout the Stockholm subway station, there are posters with phone numbers you can call to listen to the homeless best christmas memories. By calling and listening, you contribute to a better Christmas for Stockholm's homeless. You can also send an sms with the text: HEM to number: 72 900. An SMS costs 50 SEK.

OnSpotStory have recorded all the stories and provide the phone function.


OnSpotStory is sponsoring an art festival!
2011-11-09
OnSpotStory are involved in sponsoring next year's Arts Festival in Marrakech!
Arts Festival in Marrakech (Morocco) takes place between February 29 and March 4, 2012. In 2005 was the first festival and next year the fourth. The festival is trilingual, partly in Arabic but also in English and French, which attracts a high proportion of visitors from different nations, which in turn contributes to a multicultural and exciting experience.

Onspotstory is a proud sponsor of the festival and its artists, writers and filmmakers. In the near future, the festival will also be available in the OnSpotStory app. Stay updated on our website about the festival or visit http://www.marrakechbiennale.org/
Discover the history of Sweden!
2011-10-17
Now you can discover the history of Sweden in OnSpotStory app and on the website.
All stories from the project "Discover the History of Sweden", run by Sweden's regional museums, is now available on your smartphone. Over 600 locations all over Sweden with the museums newly written material.




More info in the newsletter (in Swedish)
New iPhone App Version
2011-10-08
Better usability in OnSpotStorys new iPhone version - in App Store today!
We think we now have a far more better and easy way to find info in a guide. Update your OnSpotStory app or search for OnSpotStory in App Store.


Svea Television
2011-09-30
OnSpotStory inleder samarbete med Christian Arnet / Svea Television
"Guidning i mobilen är fantastiskt. Men kan det verkligen fungera även med film? Har varit skeptisk, är det inte för krångligt? Vill man verkligen titta på film när man är ute på besöksmålen?

Men med den nya fungerande tekniken i mobiltelefonerna, och när jag nu i samarbete med OnSpotStory utforskar de fascinerande och kompletterande möjligheter som filmer i mobilen faktiskt skapar, finns inga invändningar, tvärtom! Med filmerna kan jag före, efter och på plats få ta del av oåtkomliga miljöer och händelser som mångdubbelt förhöjer totalupplevelsen."

Svea Television har bl a producerat serien "Sveriges Historia" för TV4.

Länk till Svea Television
New Web App
2011-08-20
-
The OnSpotStory Web App is completely redone - a new interface and built in best possbile technological way.
We also made it possible to brand your own web app easy. Have your own design and domain.
We also made it possbile to charge for a guide, check out the "ticket" to buy. Sneak
preview of the web app!>
OnSpotStory in Swedish newspaper!
2011-08-02
Skånska Dagbladet writes about OnSpotStory.
Yesterday, the Swedish newspaper Skånska Dagbladet wrote about OnSpotStory and the popular audio guide "The castle of Svaneholm". With about 400 callers a year the guide is the second most popular of "Söderslätts" 16 different guide points. Guides are available in both Swedish and English and can be accessed via this link.


OnSpotStory App with QR scanner!
2011-05-22
Now it will be easier to find guides in OnSpotStorys application.
With the QR scanner, you can quickly and easily access the right guides when you visit OnSpotStorys different directory locations. Open the application, press the "info" cursor at the top and then select "Scan QR code". Then, hold the phone over the guide's QR code and it will search for the right guide.

Read more in the newsletter ...


Now you can experience the city of Borås in a new way!
2011-05-09
This summer it is time for the city's sculpture festival again and now you can explore the city with the help of an audio guide, inspired by the sculptures and you get around in about 30 minutes.
On a 656 meter long dance walk, you can individually or in a group, experience the city to the rhythms of music and movement. You dance on your own way and get carried away and feel the atmosphere of the festival and you will be inspired by the people, sculptures and architecture.

The dance walk has been produced for Borås by the choreographer Anna Asplind and it is a part of the serie Dance Walks, which are also produced in Berlin, Reykjavik, Gothenburg and Karlstad. Read more...


We are on the TUR fair this year!
2011-03-21
Come visit us at TUR in Gothenburg on 24th-25th March! On Thursday afternoon, we invite youto a seminar at Hotel Liseberg, do not miss it!
During the fair, we will tell you more about OnSpotStorys new applications for Android & iPhone, and how you as a customer can start charging visitors who call or download your guides. Do not miss the app box. It contains everything you need to get started with your audio guides for both internet and mobile phones.

During the seminar at Hotel Liseberg you will learn how OnSpotStory works on the internet, the phone and as an app. The seminar starts at 17.00 and ends with a mingle and drink. Register for the seminar today by sending an email to info@onspotstory.com See you there!


New audioguides to discover!
2011-02-20
"Västerby" in "Rengsjö" (Sweden) presents six new audio guides which you can listen to on the Web, download via your smartphone or call when you are visiting.
"Västerby" is located in the urban area "Rengsjö" in southern "Hälsingland" (Sweden) whose farms have a unique cultural history to tell its visitors. Besides the beautiful surroundings, "Rengsjö" have a long tradition on flax production and also offers a glimpse into five centuries of peasant culture.

Since Neolithic times, people have lived and worked in the agricultural district that currently consists of about 600 households and 1300 inhabitants.Click here to listen


OnSpotStory Goes Android!
2011-01-25
Now we have launched an Androidapp version 1.0 for OnSpotStory which you can download directly through the Android Market.
The application is already in development for both Android and iPhone. An updated version is expected to be completed in time for launch on April 1. Currently there are more than 65 guides and over 500 locations to enjoy from Sweden and Norway. Through the app you can read about the various sites, listen to guides, view pictures and watch videos.

As an additional novelty, the Androidapp is also prepared for QR coding. It gives you an opportunity to directly download a guide by scanning a code with your phone. More information coming soon, stay updated through our site.


Christmas Surprise!
2010-12-16
We at OnSpotStory want to give all our customers a pleasant surprise just in time for Christmas, click on the package to see what it is!
Record audioguides directly by phone!
2010-11-22
Now you can record audio guides directly by phone without compromising on quality. There is also a new system that allows automated retrieval of recorded sound.
You do not need a sound studio to create an audio guide, you can record directly from your phone. What is needed is a modern phone, your code, and then you only need to speak up. Fast, easy and above all convenient because it can be a bit difficult to record in a studio.

In addition there is a new system you can integrate with the OnSpotStory system. It is called API = Application Programming Interface and allows automated retrieval of recorded sound.


Make a movie out of an audioguide. It's easy!
2010-10-31
OnSpotStory allows you to upload your own movies for your guides. Do as Jonas Myrstrand and transform an audioguide to a movie.
All movies that are uploaded will automatically be connected to OnSpotStorys youtube account and presented with your audioguides. It's easy, watch the movie that Jonas Myrstrand did about the "Treasure of Vittene". A guide from the story "2000 years along the Göta River"


October's newsletter - out now!
2010-10-26
Read about the latest news and audioguides you can not miss. The newsletter for October presents audioguidespots located in Stockholm, Borås and Gothenburg.
The newsletter comes out monthly and presents new guidespots, partners and current news. This months newsletter includes a presentation of Anna Uddén's audio guide "Historic tour in Stockholm for children" and expressions of interest for a unique androidapp dedicated to the site visitors.

Read the newsletter... (Swedish)


Siljan Turism orders app
2010-09-14
Under the management of the Swedish Forest Agency, Siljan Turism has ordered a prototype app from OnSpotStory for tourists to use in Siljan.
The idea is that the prototype will help develop the best solution for guiding tourists to the right place, and they will be able to download the app and access the sound and graphical material offline. The prototype application will be developed for the Android platform and will be integrated with the OnSpotStory system.


Listen to Gotland!
2010-09-03
Gotland Museum makes 24 recordings.
Gotland Museum and OnSpotStory is starting a project called "Listen to Gotland" and OnSpotStory guide points all over the island will be presented in the New Year.


New website for OnSpotStory
2010-07-31
The amalgamation of all the guides necessitated a more guide-oriented website.
With the merger of the companies, we took a fresh look at how we could present all the guides. The website is designed to present all the tourist sites in the best possible way. For a period this summer, the first version of the website will be in place so we can monitor experiences. During the autumn we will be making continual improvements.


Merger of GuideToMe and OnSpotStory services
2010-06-03
Merger forms biggest audio guide company in the Nordic countries.
On 4 June 2010, the mobile guide services, GuideToMe and OnSpotStory will merge to form a single company, OnSpotStory AB. The operation will be run under the trademark OnSpotStory. /Staffan Gerlöw CEO OnSpotStory AB.
OnSpotStory is represented by Nanoq IT-Utveckling AB and Staffan Gerlöw GuideToMe is represented by ToMeGroup AB and Bjarte Bugge.

Pressrelease
15th anniversary of Malmö City collaboration
2010-05-31
The Malmö City collaboration celebrates its 15 anniversary on 20 June with the theme, "Get to know your city!" Hear the stories about Malmö via OnSpotStory!


OnSpotStory in your iPhone
2010-04-30
Use the OnSpotStory iPhone web app to listen to the story of local sites.
All OnSpotStory customers receive their guides automatically in the web app. Whether you are a tourist or a visitor, simply surf to www.onspotstory.com with your iPhone, and the right guide for wherever you are will automatically load. Because it is a web app, no app needs to be downloaded via App Store to make it work.
Borås Museum of Art impresses again
2009-12-30
Borås Museum of Art has ordered 30 guide points for the international sculpture exhibition to be held in summer 2010. Don't miss this exciting exhibition.